Après Vapefest 2015
Well well, wasn't it fun! We had a fantastic time in shrewsbury with all the Digbyites and fellow vendors, it was a great weekend filled with sun but it went by far too quickly. The tent was packed and good times were had…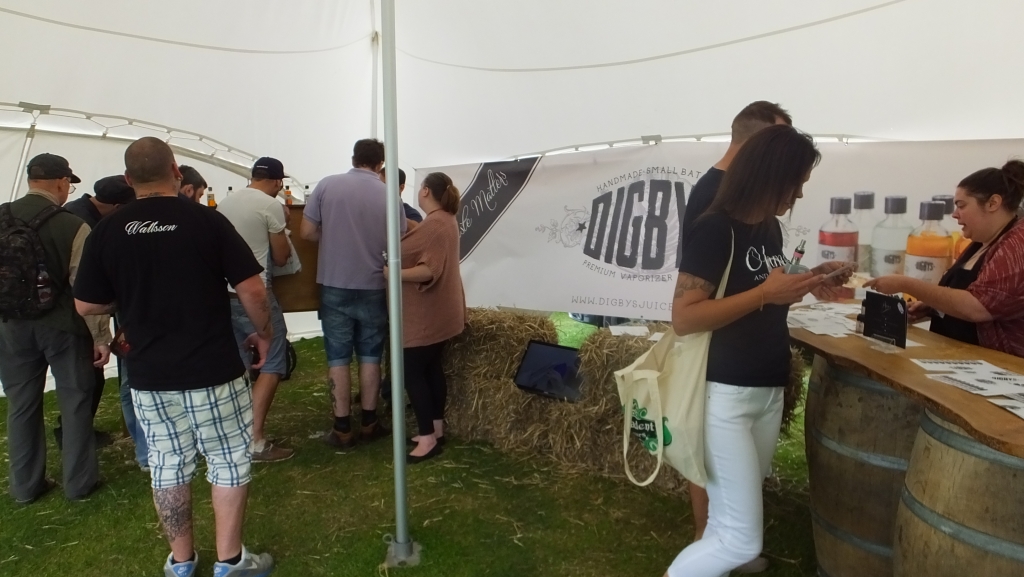 Initally we were only going to do the Saturday but there was such a turnout that we decided to stay for both days and get as much Digbys into people as possible.
'The Station'
We introduced our new method of flavour sampling 'The Station' it went down a storm with our man Adrian manning the attys at the back. We had the entire range loaded into dripping atomisers fed to tubes that vapers could pop their drip tips onto and sample the juice. People loved it and we are making sure it is more robust and user friendly for next year!
So a massive big thank you to all who came and said hello, we enjoyed getting to spend time with everyone and already looking forward to next year!
Stay Foggy!